Taco Bell - KFC - Pizza Hut - A&W - Long John Silver's - Golden Corral
"We want to thank you again for attending our 2011 raily and supporting us. lt is friends like you that make our company the success it is.
You are a valued member of our team and we look forward to doing business with you for years in the future."
K-Mac Enterprises, Inc.
Karen Branstetter
Purchasing Director

"Fiberlene provided an immediate return on our investment and is a better product for a lower cost. With stores in six states, Fiberlene allows us to manage our A/C filter program internally with a consistence process. We now know our filters are getting routinely serviced instead of getting a routine billing for an expensive service that wasn't happening."
RGT Management, Inc.
Memphis, TN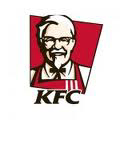 "The filters are a great investment, work great and pay for themselves in a short amount of time. We saw the savings at our first store and added to other stores and my house. I would highly recommend them. One of the best investment I ever made."

R. Jain